Bedroom Styling: Impact on a budget | Willow 25, Gen Fyansford
Kirra Bell is a Melbourne-based stylist & interior blogger at @k_bloves & www.kbstyling.com.au.

At Homebuyers Centre, we love her @k_bloves Instagram posts; she's got a great eye for style and also for picking up a bargain (which we are ALL ABOUT). We invited Kirra to visit our Williow 25 Display Home at Gen Fyansford; and she loved the master bedroom. "It really makes an impact with beautiful natural light filling the generous space, gorgeous pops of earthy hues and an ensuite bathroom really helping to create a sanctuary-like feel," she said.
Kirra shares her top tips for creating a master bedroom that feels relaxing and luxurious; PLUS - she's spotted some affordable styling pieces to get the look of the Homebuyers Centre Willow 25 Master Bedroom at Gen Fyansford.
Keeping your bedroom a neutral palette of blacks and whites as your base enables you to add pops of colour using throw rugs & pillows that can easily be updated to suit your changing style.
Your larger furniture items like beds and side tables work best in a white or natural tone, to help create a blank canvas that can easily be layered to suit your current room theme.

Cushions are a quick, easy and affordable update to any space. Play with colour, texture and scale to create a layered look that entices you to sink into. Add some greenery into the room with a leafy indoor plant to help give that sanctuary like feel.
Adding a statement rug with loads of texture can really make an impact and tie the space together. Choose a rug with complimenting colours to your cushions or throw. Keep your eye out for rugs with an interesting colour combination or striking patterns or textures.

Shop the look!

Kmart Flask Glass lamp - $15
BUY NOW

Pillowtalk Arlo Quilt - $89
BUY NOW

IKEA Lack Bench - $19.99
BUY NOW

Kmart Circle Print - $14
BUY NOW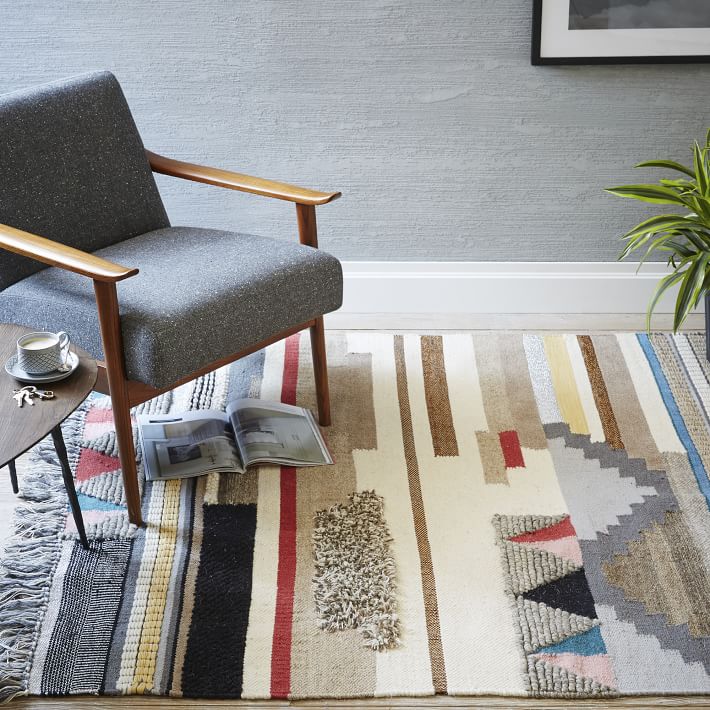 West Elm Textured Wool Boho Rug - $699
BUY NOW
 
You can check our this Master Bedroom at our Willow 25 Display Home at Gen Fyansford Estate.
Display Home Opening Hours:
11am - 5pm weekends
12noon - 5pm weekdays
 
Share with a friend:
Keep me in the loop
Stay informed with our latest news, releases and offers.